Customer Success Management : Outcomes To Frameworks
Course Overview
Customer Success Management : Outcomes To Frameworks is designed to equip you with the skills and knowledge needed to excel in your customer success role. The course is highly participative in nature and gives attendees the tools and knowledge needed to understand, create, operationalise, maintain and evolve a complete customer success approach. On course completion you will receive your Customer Success Professional certification from The Success Methods Academy.
On day one we review the purpose and history of customer success management and look in depth at the value and outcomes a customer success function should deliver. We continue with how these should be measured, the core responsibilities of a customer success team, the creation of best practices and clear engagement models and how to align all of these elements using into a coherent and appropriately segmented delivery approach.
On day two we cover the importance of aligning your entire organisation around a focus on customer success and introduce the key elements of managing your customer for success including change management, the importance of sponsorship and the key principles of governance.  The day finishes with a focus on how everything comes together in the form of a day in the life of a CSM which includes discussions on handling difficult conversations, the use of EBRs and Success Plans and the vital skill of habit formation.
After the course you'll be able to take advantage of a 1 hour private coaching call, to be used for whatever is on your mind, and join our private LinkedIn group for past attendees where you can continue to share with and learn from your fellow attendees.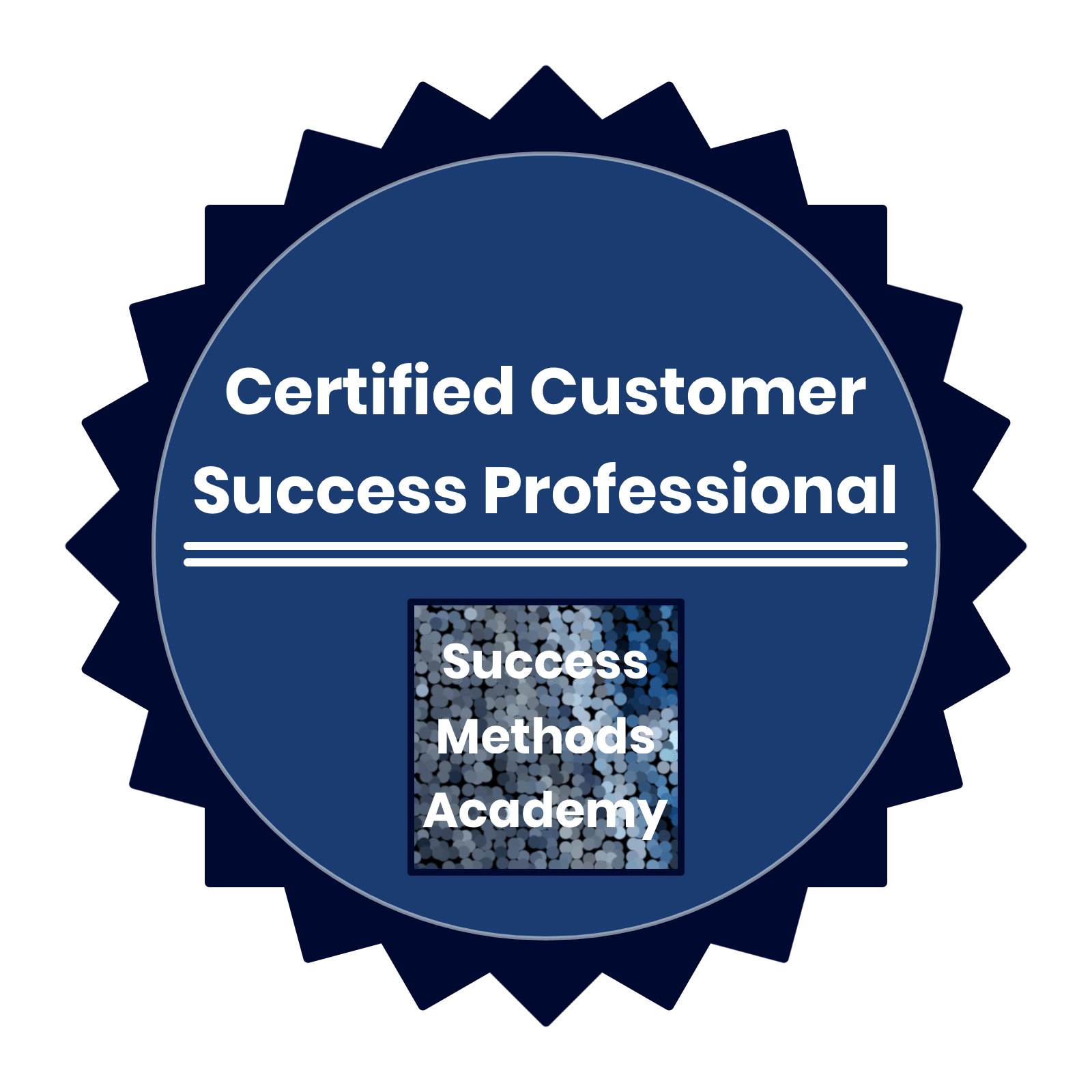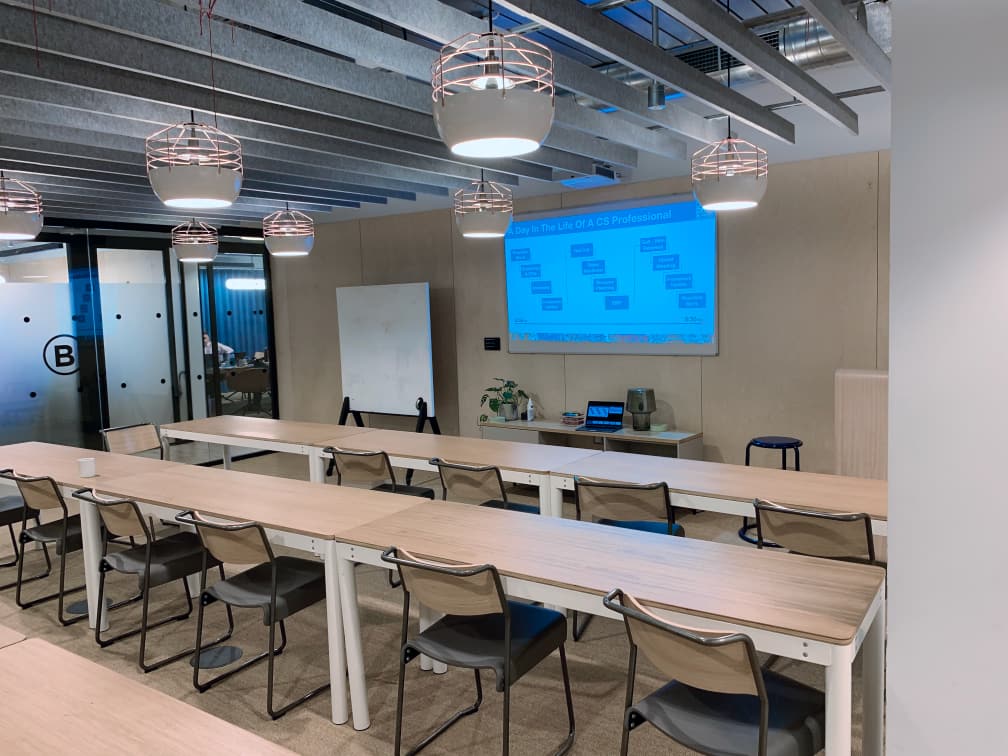 The training takes place at the WeWork, Aviation House in London. It's a wonderful space and helps us create the learning atmosphere our attendees love. We hope to see you there.  
Ian & Matt
Packed with practical information: the core framework that the training is based around is a solidly constructed, logical and useable model that will be an asset to anyone within the CSM arena.
The good attendee mix meant easy and valuable participation. Everyone was keen to learn and reporting at the end genuine satisfaction and experiences to take away. It was a truly enlightening and valuable two days that provided a strong foundation of practical methods to take forward into the real world.
What We Cover
Our customer success management training covers a wide range of topics including:  
Why customer success is so important in today's SaaS environment

How to identify where your company sits in its own customer success evolution

Why customer success should be a philosophy, not a function

The importance of renewals, expansion revenues and advocacy to your employer

Why a focus on outcomes is so critical in customer success and what makes for a great outcome

Why the value you deliver for your customers is the critical component of any customer success strategy

Using our customer success value hierarchy learn how to structure your delivery to focus on value from outcomes

Customer journeys, their importance and the different perspective you may have from your customer

How to structure your success approach to reflect your customer's success journey

The use of KPIs including those that are most critical to your employer and those that matter to your customer

Aligning KPIs to customer outcomes and customer value
How to design appropriate best practices to deliver every outcome

How to design appropriate engagement models for every customer and segment

The fundamentals of change management and how to plan it into your CS strategy

The fundamentals of stakeholder management and how to plan it into your CS strategy

The fundamentals of good governance and how to plan it into your CS strategy

The core client personas you will encounter and how to better manage them

How to ensure responsibilities are correctly aligned for customer success across your company

How to align your employer around a focus on customer success

Executive Business Reviews (EBRs/QBRs) and their crucial role in managing outcomes, value and account strategy

Success Plans and their key role in driving the strategy set out in your EBRs

Tips for managing difficult conversations

Using the tools of habit formation to help embed new behaviours

An executable framework that structures all of this learning into a single comprehensive approach
I am extremely impressed and would recommend this course to anyone interested in employing Customer Success in their company or their role.
I recommend that you take this course to ensure you and your business have a true understanding of the role and benefits it delivers to the customer base.
Course Logistics
You should find everything you need to know about course logistics and pricing below but if you don't then drop us a line at enquiries@successmethods.uk and we'll get back to you as fast as we can. 
Dates:
4th-5th February 2020
1st-2nd April 2020
3rd-4th June 2020
5th-6th August 2020 
Location: WeWork, 125 Kingsway, Holborn, Central London 
Duration: 2 days 
Audience: Customer success professionals. 
Price: £999 + VAT per attendee 
Booking: Please contact us on enquiries@successmethods.uk or call Ian on +44 7850 120386 for details of how to book a place. 
Certification: You will receive a certificate of course completion from the Success Methods Academy. 
I feel I have a much better understanding of Customer Success as a whole and the theory needed to apply to it correctly. I am already using areas of the training in my day to day role with much more yet to implement.
Such a great course for any Customer Success professional! Ian and Matt start by taking you through how to form your own Customer Success Framework and then follow this up with practical tools which arm you to bring it to life!
What happens if I can no longer attend?
Success Methods Academy operates a cancellation policy that we believe fairly balances the risks and costs of cancellation for both parties. Full details are provided at time of booking within our terms and conditions.
Can I bring a friend?
As one of our key objectives is to enable you to learn from and build relationships with our other attendees we limit a company to 2 places per course. Courses run on a frequent basis.
What happens before the course?
All course materials, pre-work (limited we promise) and logistics details will be available to attendees from two weeks before the course commences. This allows you time to prepare and make any necessary arrangements for travel / diet etc.
What happens after the course?
All attendees have the option to join our private LinkedIn group where we continue the conversations started during the course. We also include a hour of coaching for each attendee to be used within 30 days of the course ending.